Japan's Leading Modular Space Provider
Providing modular buildings in the Philippines for any industry, anytime, anywhere.
Versatile and easily customised, our prefab buildings are suitable across most industries.

Today, our modular units are used in sectors like construction, education, retail, events and more.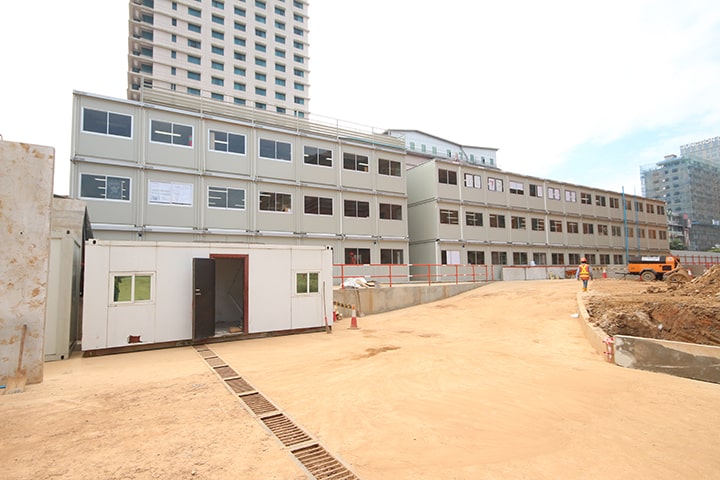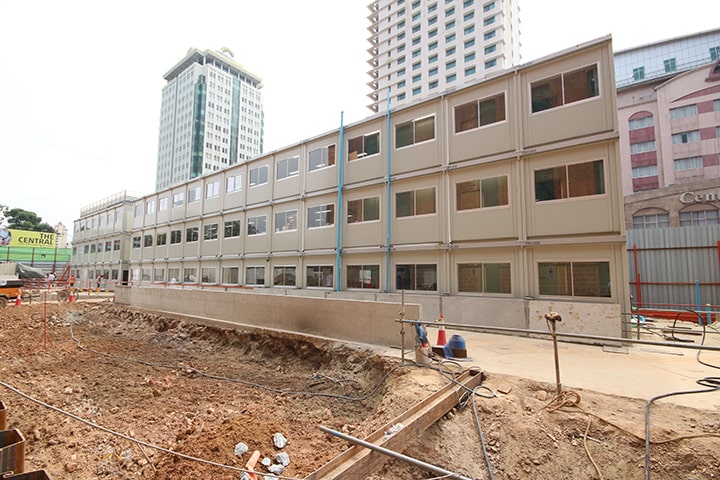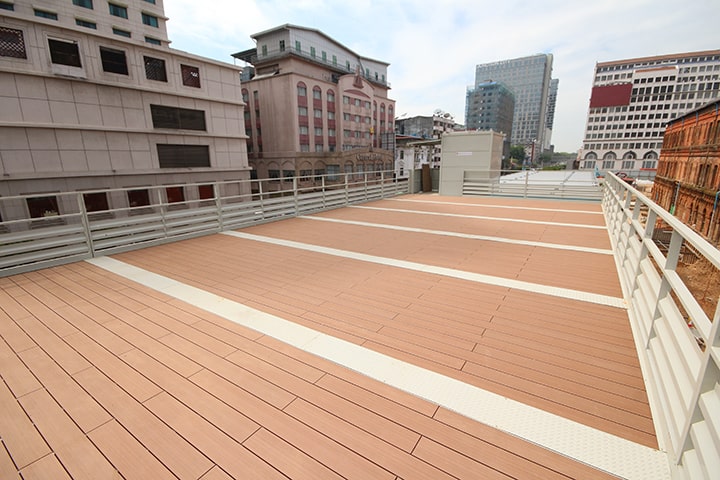 Project:
Yoma Central, Yangon, Myanmar
We designed an all-inclusive, 3-storey modular building, with an open deck that allowed the client to monitor the project. The speedy set-up of the site office allowed the client to transfer their operations smoothly and quickly. We provided a space that met all their functional needs by including features such as sanitary units, kitchen capsules and air-con capsules.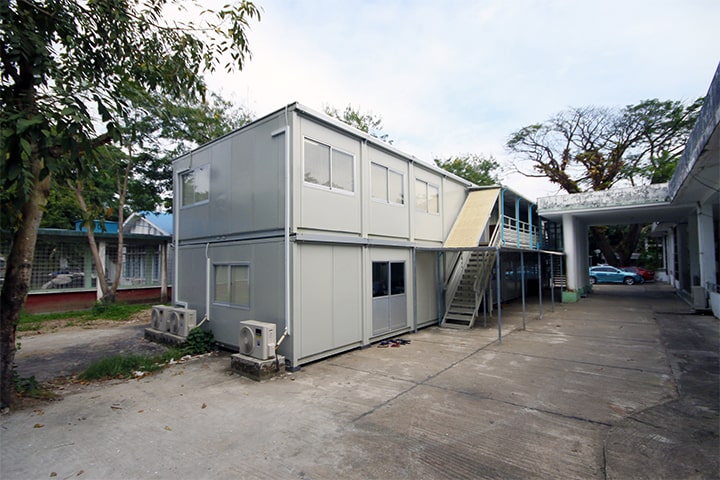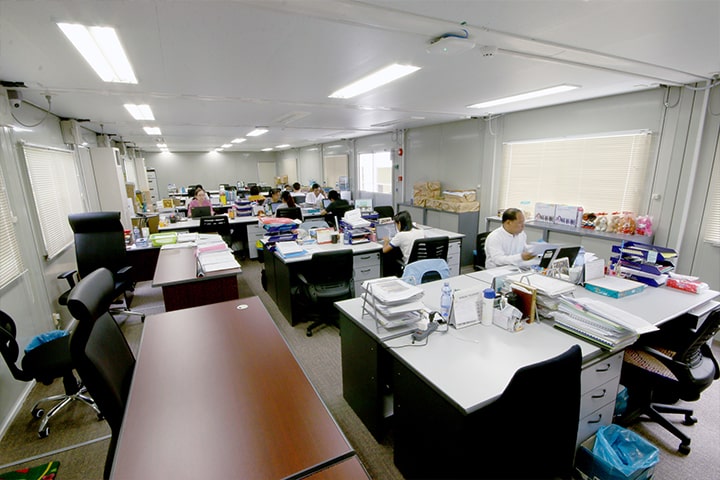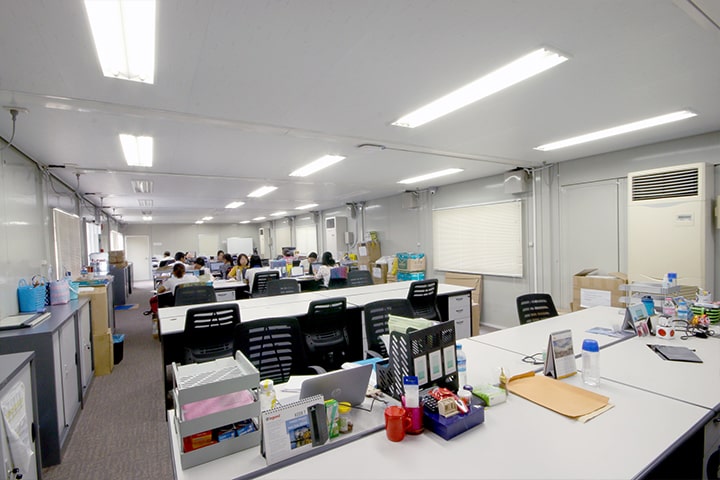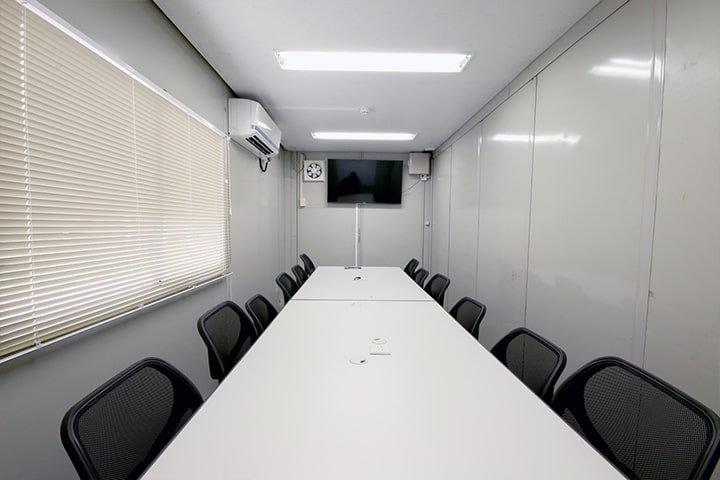 Project:
MPT, Yangon, Myanmar
We set up a 2-storey temporary office building on the client's existing property to house the client's team during their building renovations. The modular space included an open-concept office space and a conference room to offer privacy for important meetings. To ensure minimal disruption to the client's operations, we worked to have the temporary office up as quickly as possible.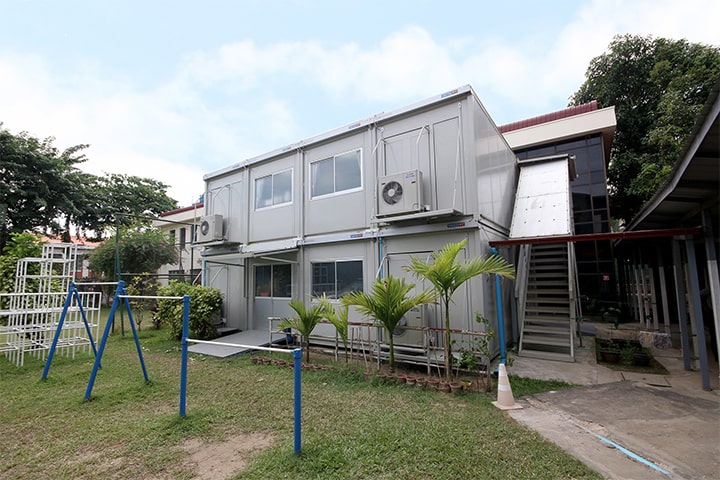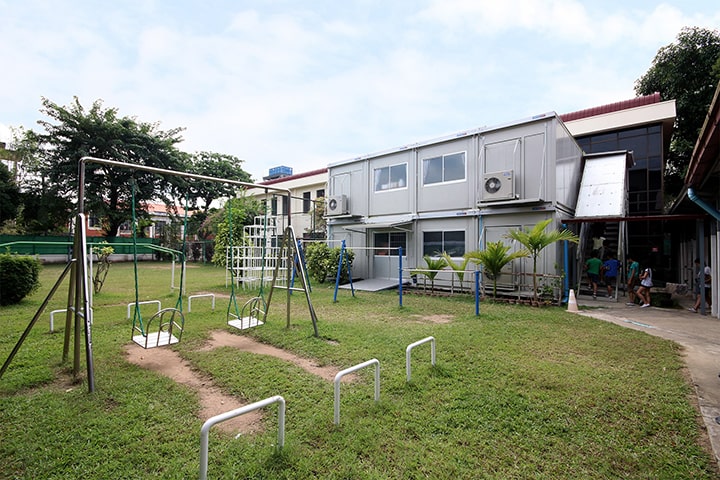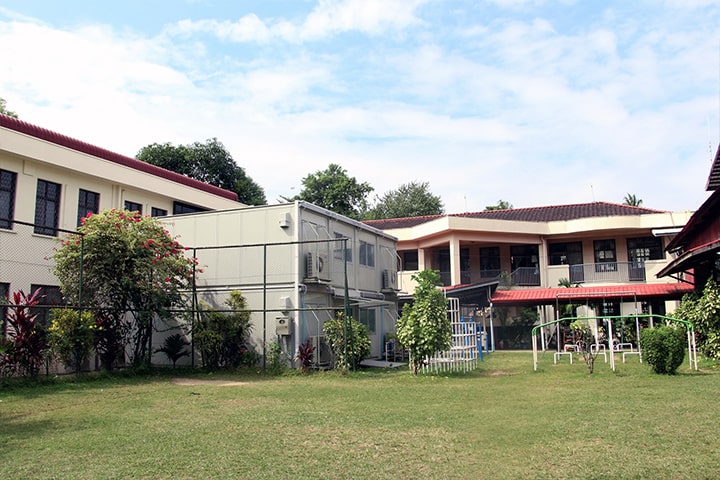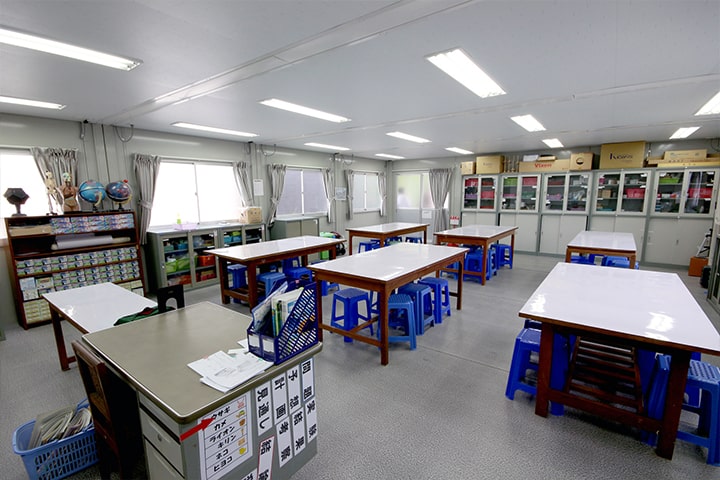 Project:
Japanese School, Yangon, Myanmar
The school needed new classrooms on short notice to house an unexpected increase in enrolled students. We took care to plan the construction carefully to minimise disturbance to the students and crafted a 2-storey classroom block in time for the new school term.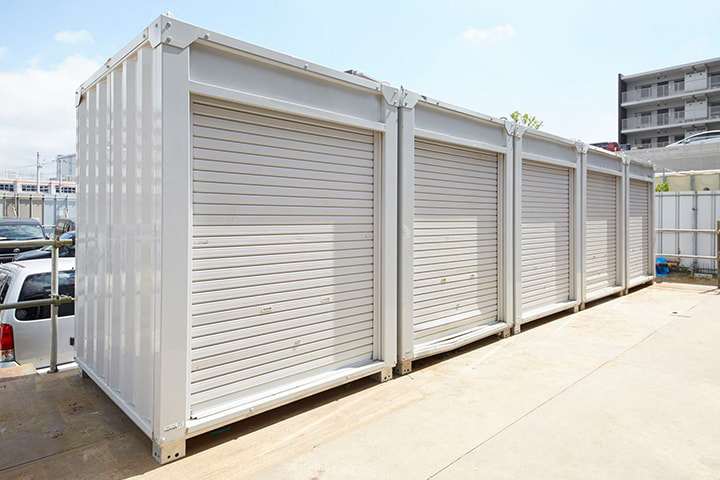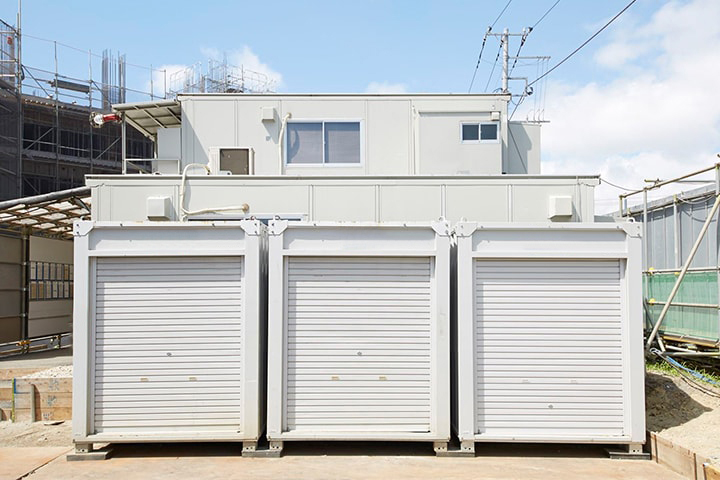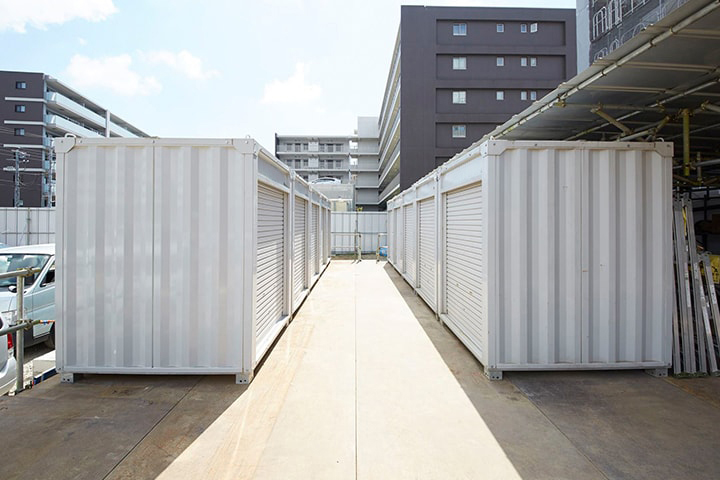 Project:
Construction Firm, Japan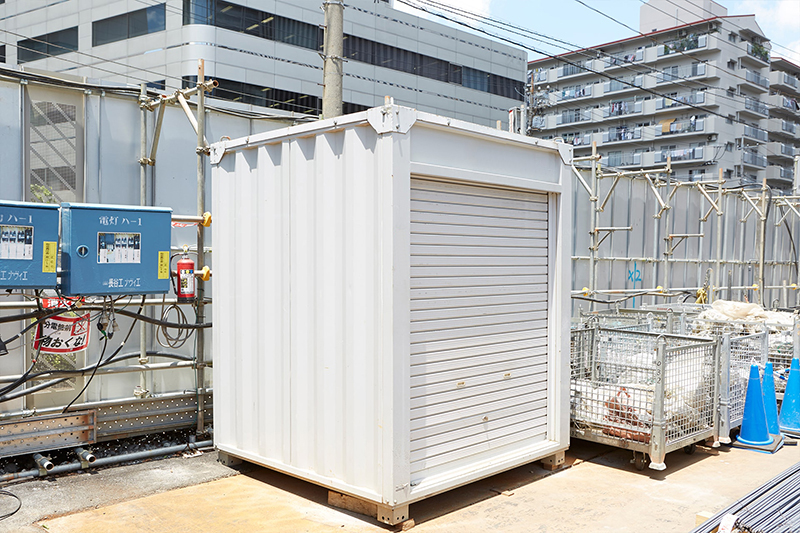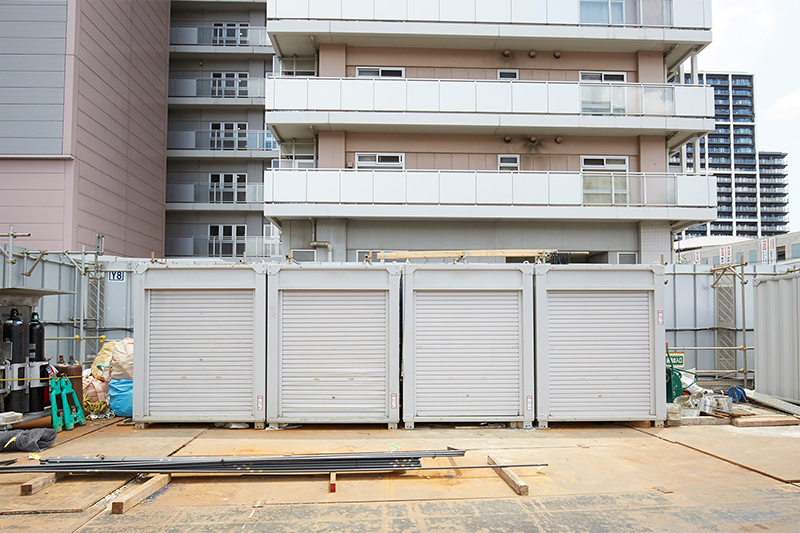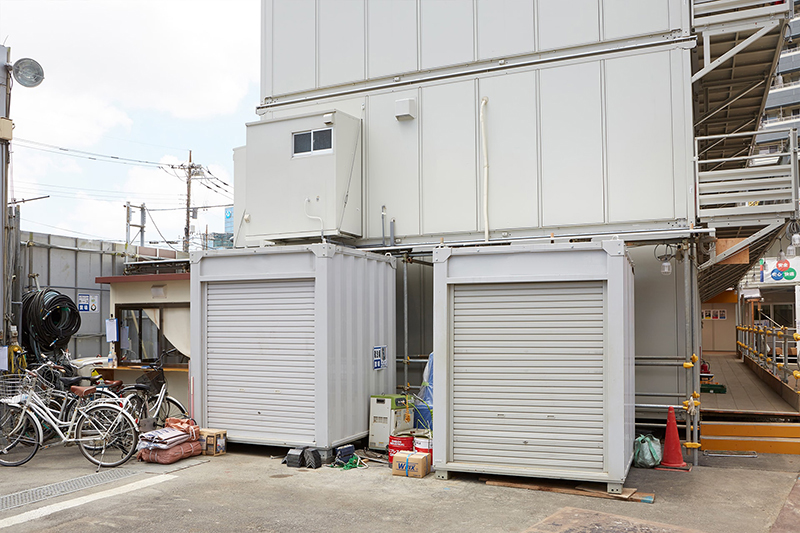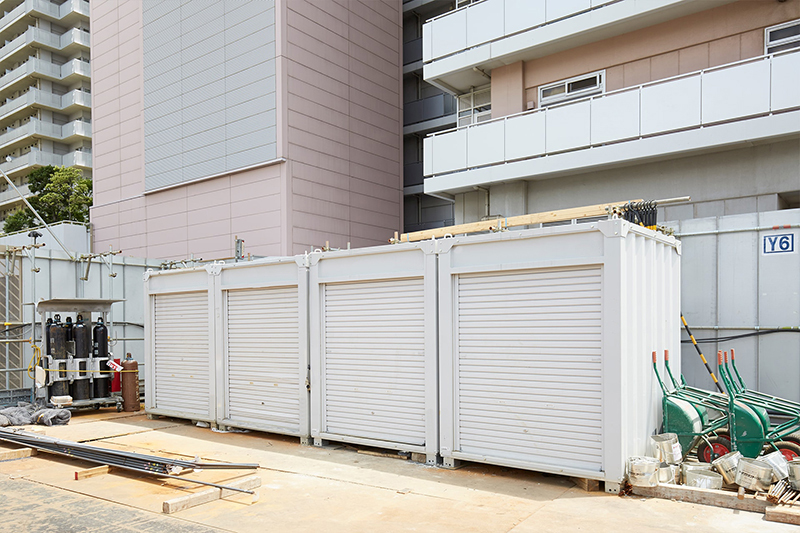 Project:
Construction Firm, Japan
Innovative Modular Products for Every Space
Speak to us today for a custom design that makes the space yours.
Frequently Asked Questions
For further enquiries, contact our team today.
The cost would depend on the requirements you have for your unique modular space. You may fill in the enquiry form and a member of our team will be in touch to conduct an in-depth consultation with you.
Each of our modular units are constructed with lightweight steel, coloured steel plate walls, and plywood. All units are also insulated with styrene foam and moisture-proof sheets to ensure the buildings are weather-proof.
All units are designed to be easily transported, assembled and dismantled with reusable materials.
We offer options to modify building features like staircases, wall panels, facilities, and the modular building exterior and interior.
For more details on to make a modular space uniquely yours, fill in our enquiry form for a personal consultation with our team.
As our modular units are designed for easy assembly, we can build about 8 units in a day. For more details, please write to us via the enquiry form.
Ideal for temporary buildings for industrial or commercial purposes (between 1 day to 2 years)
Good variety of options available for customising your modular space
Ideal for long-term establishments like schools, hospitals or other institutions
Greater variety of options available for customising your modular space
Founded in 1969, we are Japan's leading modular space provider and manufacturer. Since our earliest days, Sankyo Frontier has pioneered industrial solutions including container bathtubs for construction sites, and two-storey parking systems. We see challenges as opportunities to innovate, and our practices are always guided by integrity and kindness to our employees, communities, and the environment.