By offering temporary modular buildings, semi-permanent modular buildings and real estate options,
we open up further possibilities through out various businesses which increase the value of "spaces".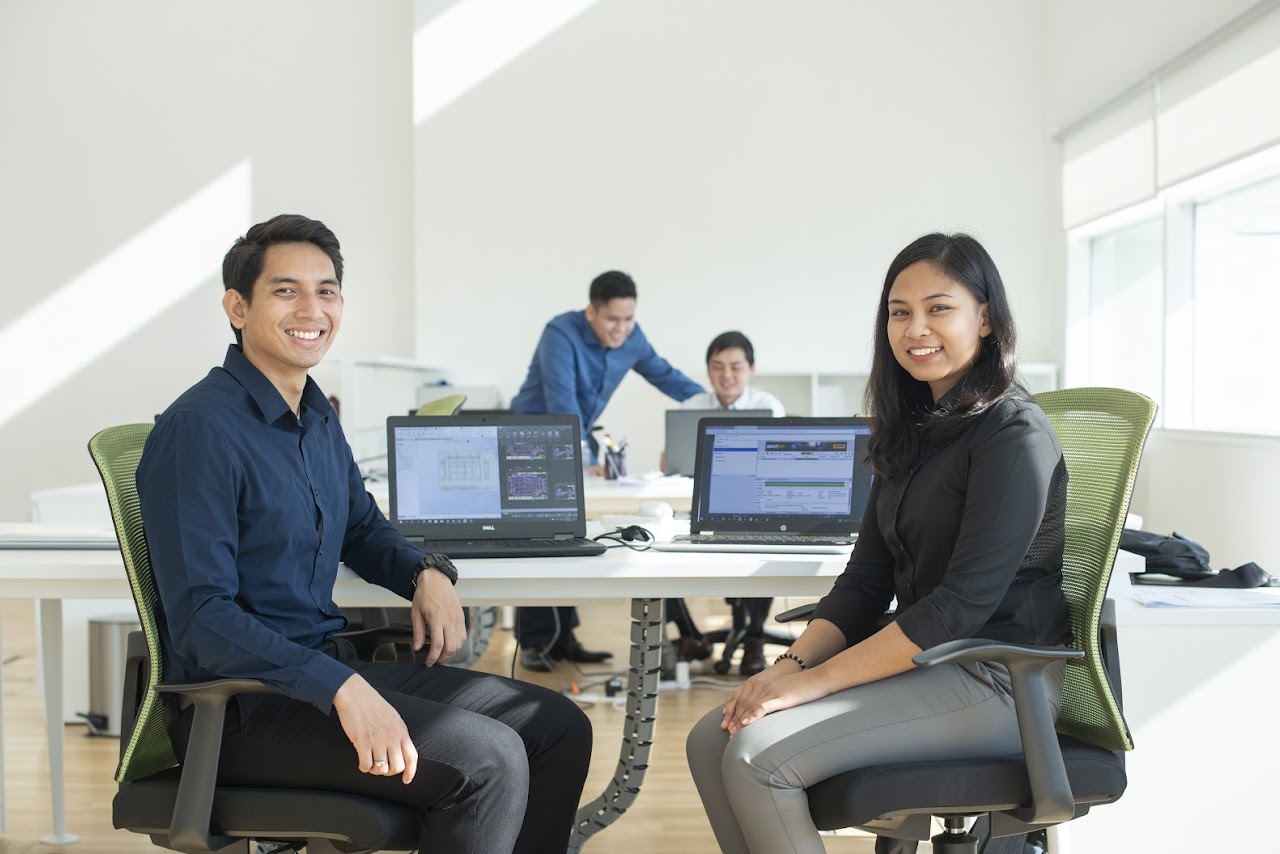 H (Left): Working for SFMY has been the best choice I have made in my career. As an R&D engineer, I am responsible for ensuring that Sankyo Frontier products are strong, safe, and reliable. As a team of engineers working together, we believe that we are able to contribute to the happiness of society. In Sankyo Frontier, we prioritize our family-like culture, individual growth, and achieving dreams. Come join us and let us make the world a happier place!
F (Right): As a Project Management Engineer in the R&D department, I am involved in researching and developing of new products for Asian market. My work requires me to improve existing products, specifically the electrical parts of our units as my background is in electrical engineering. My job is not only limited to this as I also get the opportunity to be involved in lots of training for my self-growth. The rapidly changing environment and technologies require a person to evolve and adapt to these challenges. Sankyo Frontier has always taught and given me a lot of opportunities to grow myself so that I'll stay relevant in this challenging environment.
B: It has been over 4 years since I have joined the company and my experience thus far has been really pleasant and enjoyable.
The main focus of my role is to research on market factors, analyse findings and to create a competitive strategy to achieve growth for the company. Apart from strategy, as I have expressed my keen interest in utilising my specialization in numerical analysis (as I studied Mathematics and economics), I also take charge of the management of Accounts and audits in the Singapore Branch.
The working environment is challenging yet rewarding! Everyone enters as a fresh graduate but nonetheless, our management is very supportive and fully entrust us with the freedom and responsibility to perform our respective roles. There are also plenty of opportunities to learn and expand our exposure as management encourages us to pick up new relevant skills and provides guidance through mentorship.
My favourite aspect of working at Sankyo Frontier is the valuable memories created. In Sankyo Frontier, I got to meet and befriend people from various nationalities, backgrounds and cultures. I get to create valuable memories with everyone as we work as one to accomplish various challenging tasks, travel together for business trips, experience new cultures and cuisines, share our joy and laughter at global bonding events.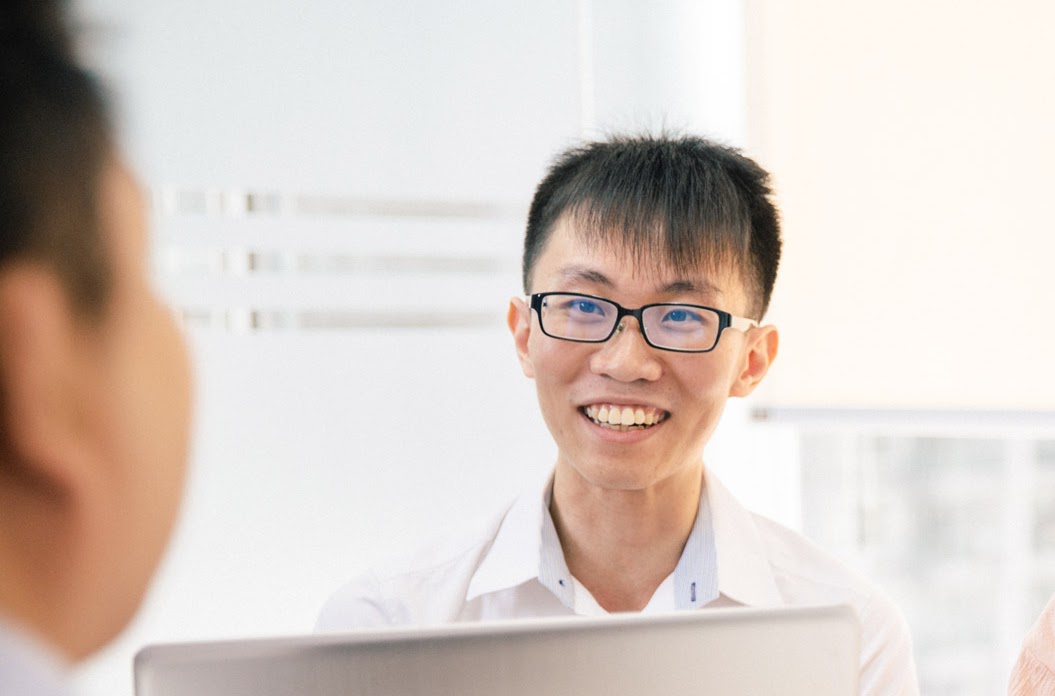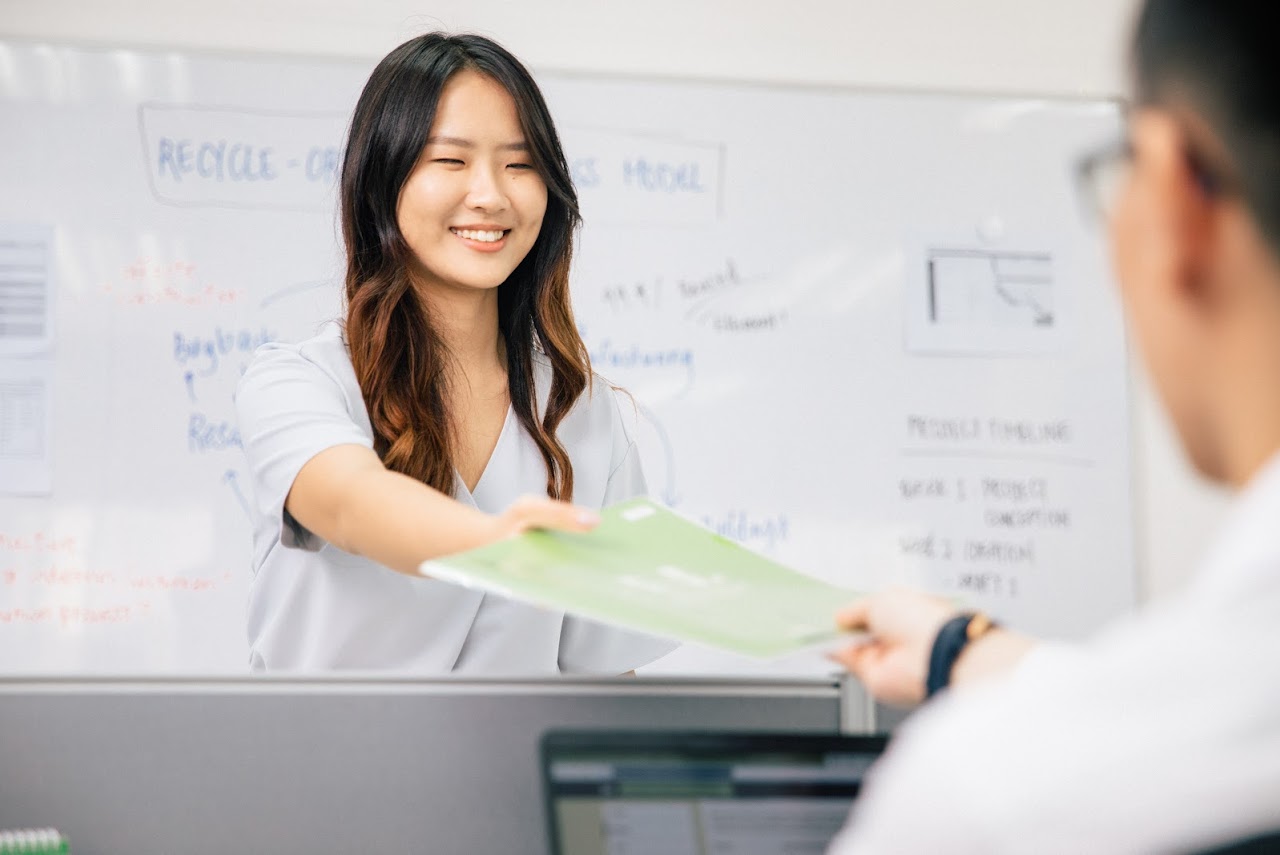 S: I've been at Sankyo Frontier for almost 5 years now and it never fails to amaze me how everyone is keen on helping each other achieve more, be it in personal or business goals.
What is unique about Sankyo Frontier is how they take the time to know your character during the in-depth recruitment process, and their strong belief in education for all staff new and old.
As a Senior Marketing Executive, I spend most of my time doing real estate market research to further our business plans. I get constant feedback and ideas to improve my methods of working, which I think is needed to grow.
I also collaborate often with other departments, like digital marketing and business strategy, to ensure everyone is on the same page and so that we can create even better plans, together!
Copyright © 2022 Sankyo Frontier Co., Ltd. All rights reserved.
No materials contained on this website may be used or reproduced, in whole or in part, in any manner without the prior written permission of Sankyo Frontier Co., Ltd.